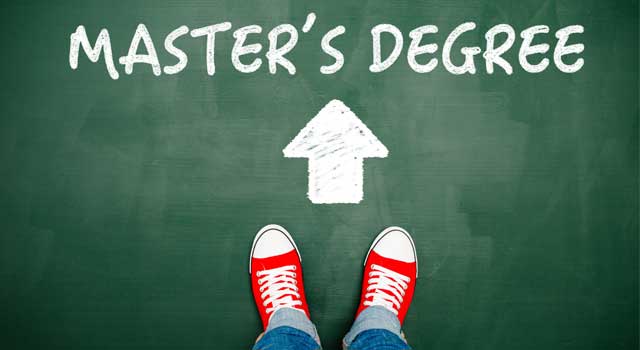 Getting a master's degree brings with it a lot of benefits. For starters, completing a course and acquiring a master's degree will help you gain that sense of accomplishment that will boost your confidence level. It is also a great way to keep the mind sharp and active; throughout the course, you'll be learning new skills and training the mind to its limits. More importantly, a master's degree can help you move forward in your career.
Most of you consider getting a master's degree as impossible, but that is not the case at all. With these three simple steps we are about to discuss in this article, you can start your journey towards getting your own degree in no time.
Choose a Program You Like
One of the best ways to pursue a master's degree is by choosing a program you actually like. This will help you stay motivated throughout the course and can make the entire process much more enjoyable. If you happen to live near a university, you can check to see whether they have the degree you want to acquire as part of their lineup of courses.
You can also enroll in an online course from a top university. Bradley University, for instance, is famous for its nursing and healthcare administration programs. You can pick up a master of science in nursing online while working a fulltime job as a registered nurse, for example.
Online degrees offer extra flexibilities too. They allow you to pursue a degree of your choice while studying in your own time. The courses will still pose similar challenges, but you can study in your own time and complete the course at a pace you're comfortable with.
Planning and Scheduling
Before enrolling in a program you have selected, you need to take a look at the course load and do some planning. Check to make sure you can allocate at least an hour each day for studying. Create a schedule and make sure you can stick to it as you start the program.
You should also take the time to familiarize yourself with the online learning platform. A lot of the universities that offer online courses allow potential students to access online learning platforms and give it a try. You can see how easy it is to get in touch with lecturers and access course materials.
Once you think you're ready, it is time to move on to the last step of the process.
Jump In!
Sign up for the course and you'll be on your way to earning a master's degree of your choice. It is really that simple. Similar to offline courses, there are plenty of financing options to help you enroll in a graduate program. Scholarships apply to online courses too. Even better, some companies offer aids and may even pay for your tuition when you enroll in a graduate program at a top university whilst working a fulltime job.
Starting the journey is easy, but it is worth remembering that completing that journey is just as easy. Stick to the plan you have created, stay committed to the program and you'll have a master's degree under your belt in no time.