by Marcelo Perez
This past week, the S&P 500 Cap-Weighted Index ((IVV)) tested and then held support at the 50-day moving average (at least for now) during this remarkable rebound from its crushing meltdown earlier this year. We may once again test resistance at the previous breakdown level (2100) this coming week.  The S&P 500 is up 3.45% for the year.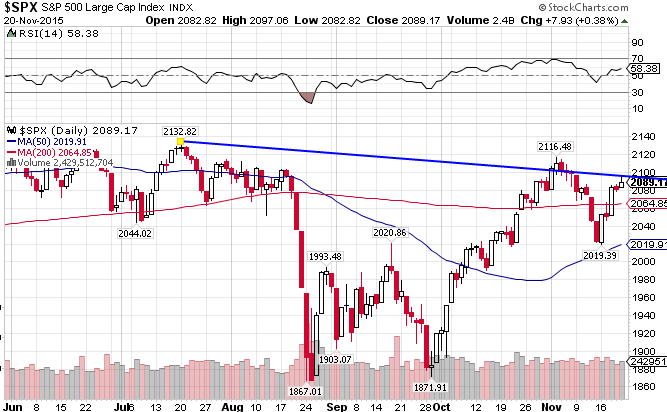 The S&P 500 Equal-Weighted index ((RSP)) is set up so that every stock in the index has the same weight, thereby eliminating the market-weighting growth bias. As a result, the index tilts more towards mid-cap and value stocks, which accounts for much of the out-performance versus the cap-weighted index in the last decade. So far this year, the index is down 0.38% year-to-date, slightly underperforming the cap-weighted index.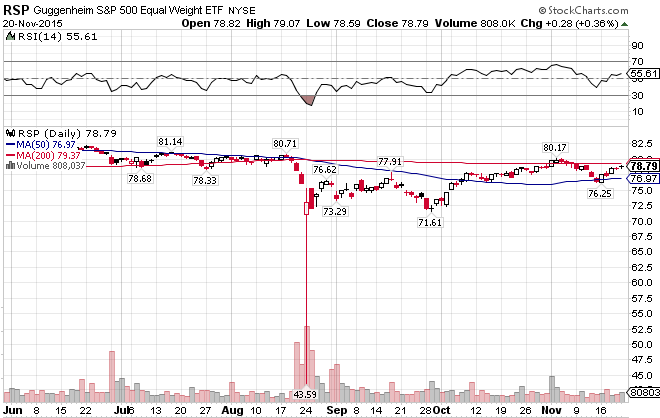 One of the themes of the past decade has been growth-oriented, smaller cap stocks outperforming high quality, blue chip stocks. That trend is no longer intact for 2015, as the bottom fell out from under the Russell 2000 index ((IWM)) in the 3rd quarter. IWM is underperforming the large cap index, and is down 1.34% YTD.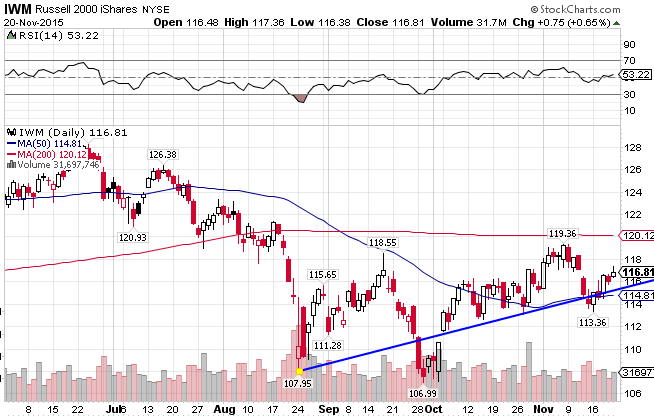 The S&P 500 versus the Russell 2000 Index, Weekly Chart. It seems that the large cap index has broken out in the past couple of months. A big move was expected, and that is now coming to fruition.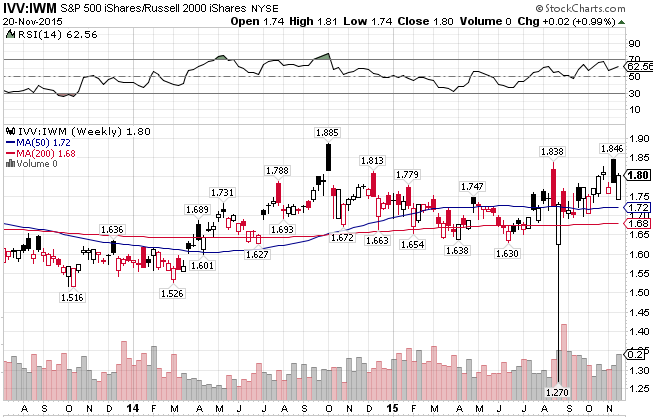 Looks like the weakening Chinese economy managed to deflate the MSCI EAFE Index ((EFA)). The index is up 1.82% since the beginning of the year, slightly worse than its US counterpart, even after outperforming by a wide margin earlier in the year.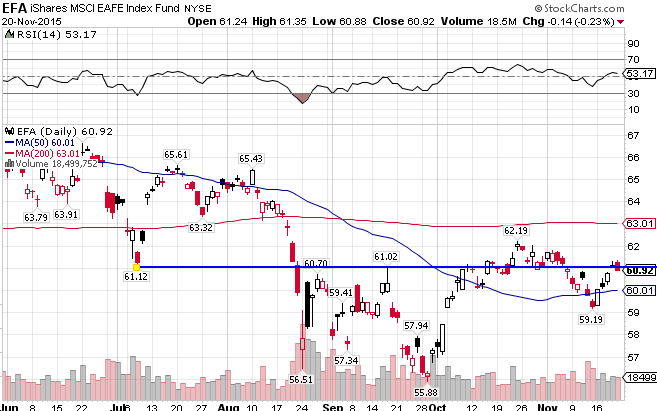 The MSCI EAFE Small Cap ((SCZ)) has performed significantly better, impressively holding onto a gain of 9.06% for the year. Unlike the US markets, international small caps are outperforming their large cap index.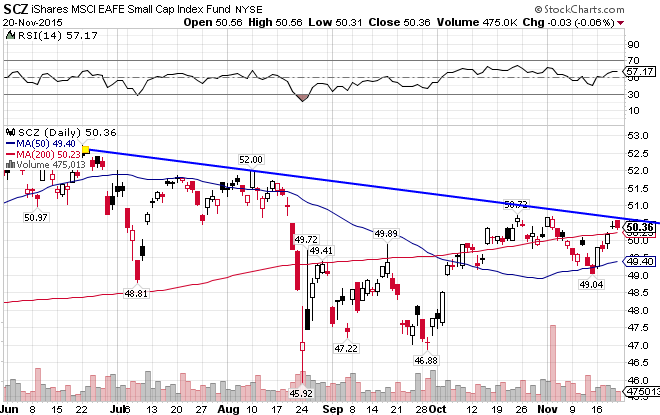 EAFE Large Cap Index vs EAFE Small Cap Index, Weekly View. It's been a steady small cap outperformance since October of last year.