U.S. productivity declined 0.6 percent in the first quarter of 2016. What does it imply for the gold market?
Nonfarm business sector labor productivity decreased at a 0.6-percent annual rate during the first quarter of 2016, according to the U.S. Department of Labor. The output managed to rise 0.9 percent due to a 1.5-percent increase in hours worked. At the same time, unit labor costs jumped 4.5 percent. The rise in wages when productivity decreases is not a healthy mix for the economy, as productivity growth is what enables wage growth. The current situation is a result of weak business investment and numerous minimum wages hikes by many states.
On an annual basis, productivity increased just 0.7 percent. The chart below clearly shows that productivity remains a key weakness of the U.S. economy.
Chart 1: Nonfarm business sector productivity (real output per hour worked) as a percent change from year ago from 2006 to 2016.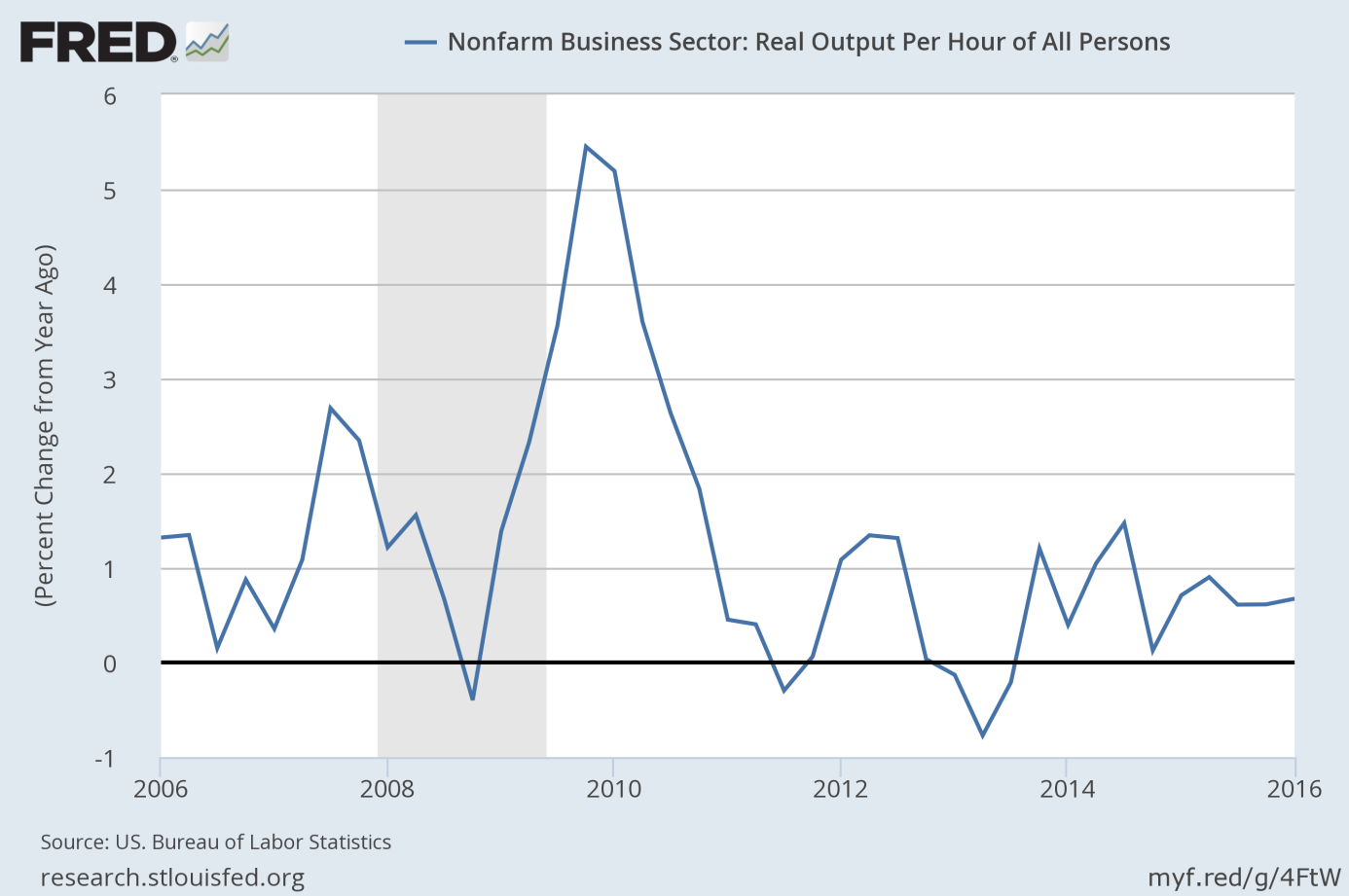 The weakness in real output per hours worked is very disturbing as productivity is the most important determinant of economic growth in the long-run. In her last speech, Yellen noticed the unusually weak labor productivity growth in the U.S. in recent years (on average, it has been less than 0.5 percent per year since 2010), and described it as "a third key uncertainty for the U.S. economy". It is a pity that Yellen did not mention that the Fed heavily contributed to this weakness. The U.S. central bank encouraged financial assets investment, but at the expense of investment in the real economy. This is why business investment has recently been so weak. As one can see in the chart below, new investments in capital projects are in recessionary territory. The million dollar question is: how can labor productivity rise without business investments in new machinery and equipment?
Chart 2: Manufacturers' new orders of nondefense capital goods excluding aircraft (as percent change from year ago) from 1992 to 2016.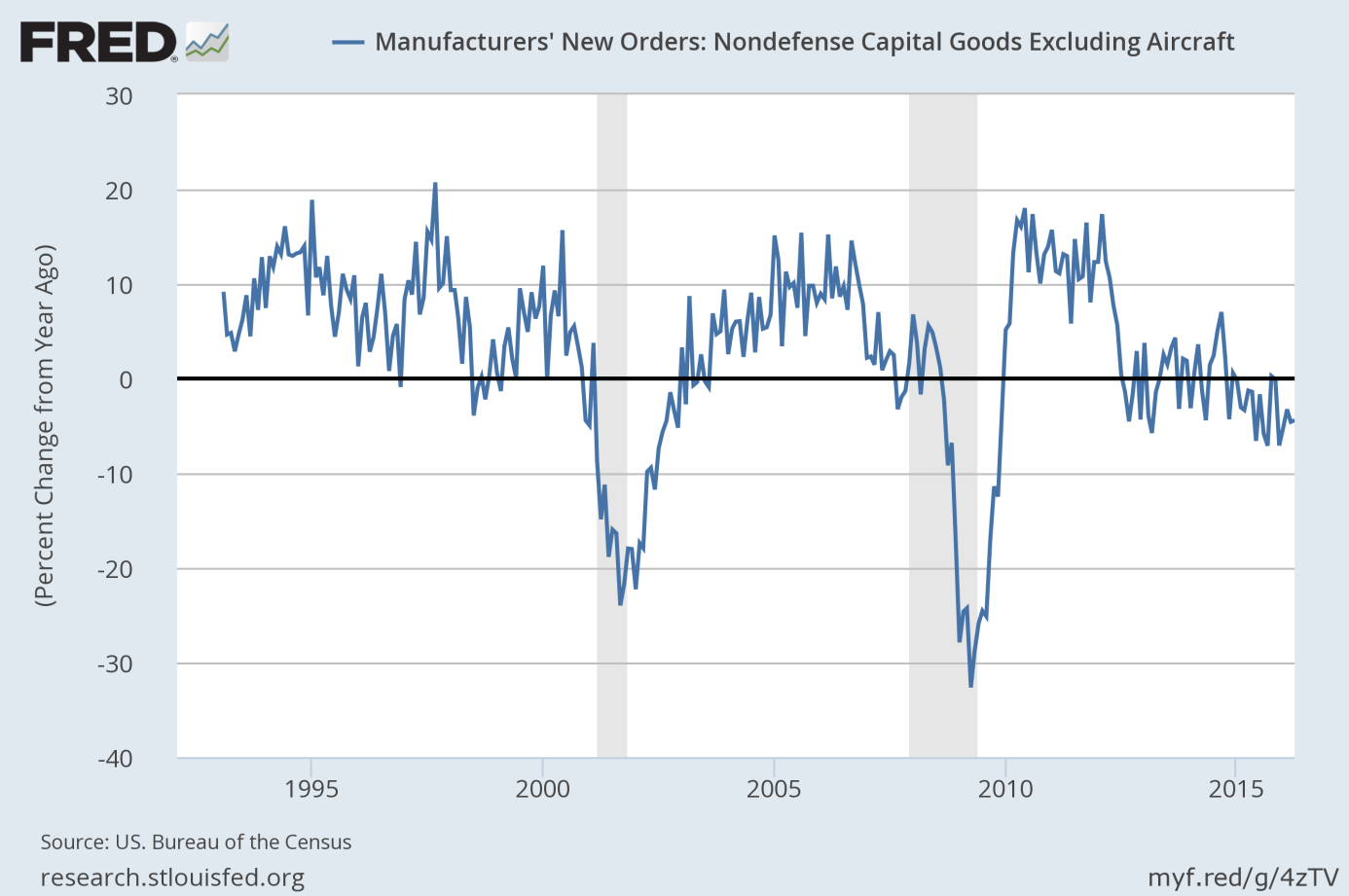 The bottom line is that productivity growth is weak, as the Fed creates uncertainty and supports the financial sector at the expense of business investment. This is good news for the gold market, as productivity growth determines long-run economic growth. Therefore, sluggish productivity implies an economic slowdown, which should be supportive for the shiny metal.