The base expectation is for the Fed to take no action in terms of interest rates this week. The market will be focusing on language related to the possibility of a June rate increase. From Reuters
U.S. Federal Reserve policymakers are expected to hold interest rates steady when they meet this week, but may tweak their description of the economic outlook to reflect more benign conditions, leaving the path open for future rate rises.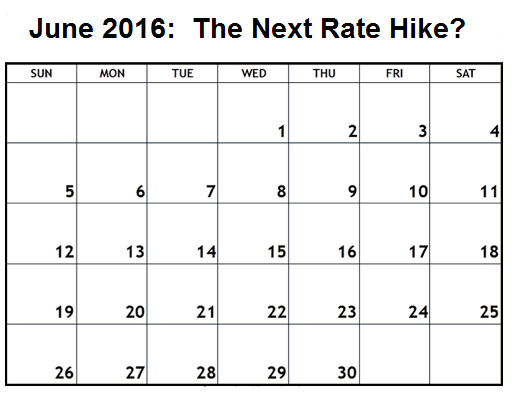 Case For New Highs vs. Case For New Lows
This week's stock market video covers several timely topics related to the bull vs. bear debate:
Similarities and differences: now versus NOV-DEC 2015 peaking period.
NYSE Fibonacci retracement update.
Fundamental comparisons to 2000 and 2007.
VIX Fear Index near key level.
Rare market events 2013-2016.

The Bullish Scenario For Stocks
As outlined in detail on April 20, in late December/early January when the Fed talked about the possibility of four 2016 interest rate hikes, numerous asset markets did not respond favorably. Given those events remain fresh in the minds of central bankers, it is possible the Fed takes a surprisingly dovish tone this week, which could help propel risk assets higher. From Reuters:
Many Fed officials remain spooked by the steep stock market drop earlier this year and by weak first-quarter U.S. economic data. Concrete signs of higher inflation and growth may be needed before the FOMC, the Fed's policy committee, continues with the projected gradual path toward more normal levels of interest rates.