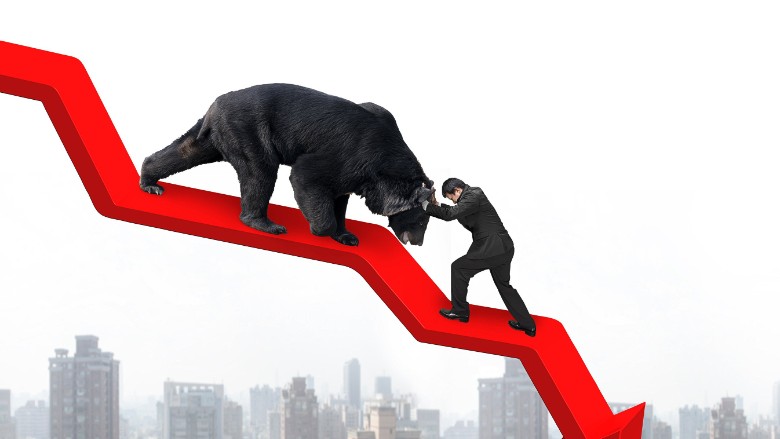 Each week Forcerank runs a variety of games covering different industries. What we have found, is that the lowest ranked companies in their respective games deliver the biggest negative price movement and vice versa for those in the top position. This week we look at a list of companies that have seen the largest decline in consensus and average user rankings. They include Twitter Inc (NYSE:TWTR), American Airlines Group Inc (NASDAQ:AAL), and Morgan Stanley (NYSE:MS).
Twitter Inc
Twitter's recent downturn has been largely news driven. Last week it was revealed that Disney, Microsoft and Google were no longer interested in making a bid for the social network, leaving Salesforce as the sole suitor. Salesforce's camp is apprehensive about making a bid as shareholders resist the potential takeover. Shares dropped from $25 per share to about $18, essentially wiping out the past week's gains in a matter of days. Twitter's only hope now is that a takeover occurs or they return to profitability with the former seeming more likely. The social network dropped from the top position to 5 this week, along with a steep decline in average user ranks.
American Airlines Group Inc
American Airlines had one of the biggest drops this past week. The airliner was previously the second highest ranked company in the Airlines contest but has since dropped to the bottom. This wasn't driven by any one specific piece of news but a culmination of events. At the end of September, Raymond James downgraded the stock from outperform to market perform. This was the third downgrade in just the past 3 months. Over this same time period, 3 new gaps formed that haven't been filled. Conventional wisdom claims those need to be filled before the stock can breakout higher. American Airlines is also scheduled to report its third quarter earnings next week with expectations at a historic low.
Morgan Stanley
Morgan Stanley's decline this week isn't as pronounced as the rest of the companies on this list. Average user rank fell to 5.48 from 4.59, making it the 5th best stock in the financials game. Shares have thrived since hitting a 52 week low in mid May. The bank is scheduled to report earnings next week with lofty expectations of delivering a beat. While it appears as though the company is trending in the right direction, there is still reason to proceed with caution. Last week Sandler O'Neill downgraded the stock from buy to hold. Meanwhile there are 5 gaps below its current trading price that haven't been filled. There is reason to believe that those will be filled before edging up.