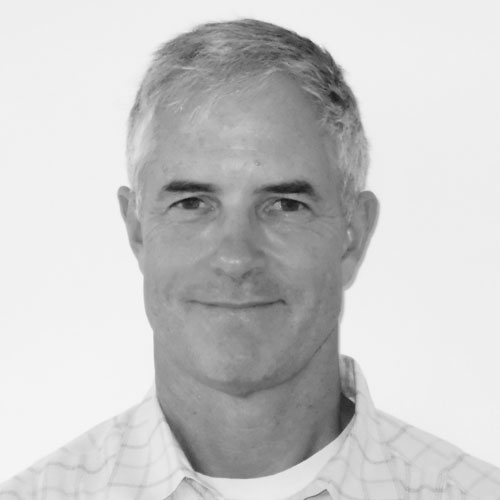 Christoper Lord, fund manager of the $2.72 billion Criterion Capital Management fund, has made some intriguing moves in the first quarter of 2017- as revealed by 13F forms filed with the SEC and made public just this week.
The Criterion fund was co-founded by Lord with a focus on technology, media and telecommunications companies. He already had experience in the tech sector from his stint as Director of Research at Pivotal Asset Management, a tech fund focused on late-stage private and post-IPO investing. Lord, who received a BA in Religious Studies from Dartmouth College and an MBA from the Harvard Graduate School of Business, also worked at Amerindo Investment Advisors and at venture capital firm Scudder, Stevens & Clark.
Lord's trades are keenly followed by investors due to his successful investing track record- for example we can see that the fund made an average return of over 30% in the last year. According to TipRanks Lord has an impressive four-star rating where he is ranked #35 out of 203 tracked fund managers.
In terms of its investing strategy, Criterion uses a fundamental investing approach which, it says, is based on primary research and proprietary modelling. In the words of the fund "The investment philosophy is structured to create value by investing in growth & turnaround long positions, as well as tactical & secular short positions executed across the numerous verticals that comprise the TMT sectors." For long-side investment, Criterion search for high-quality businesses with strong fundamentals and management, while short positions are executed based on declining earnings quality and growth and increased competition.
If we dig a bit deeper we can see that, since June 2013 Lord's portfolio has gained an incredible 107% with a very high Sharpe ratio of 2.48. The Sharpe ratio measures the risk taken for the reward returned, and as the average Sharpe ratio for a hedge fund manager is 1.22, we can see that at 2.48 Lord is delivering very high returns with minimal risk attached. Similarly, the fund's measured performance (at 105%) far outstrips the performance of both the average hedge fund manager (52%) and the S&P 500 (88%).
Now let's take a look at three of the fund's key Q1 moves in three of the market's most controversial stocks:
Advanced Micro Devices, Inc. 
Lord slashed his position in Advanced Micro Devices, Inc. (NASDAQ:AMD) by 25% to just $6.7 million- a mere 0.25% of Criterion's total portfolio. Since the last filing date, shares are down by 21%, and, today specifically, shares are down by 9% following AMD's annual analyst meeting day on May 16. Shares had soared pre-meeting which left AMD unable to fulfil the market's high expectations. At the meeting AMD unveiled its latest additions to the Ryzen CPU family with, for example, the high-end 'Threadripper' (also based on the Zen architecture) which will offer 16 cores and 32 threads and could compete against Intel's 'Extreme Edition' 6950x chips.
Today, Loop Capital analyst Betsy Van Hees downgraded the stock from Buy to Hold, although she maintained her $13 price target. Van Hees was disappointed by the company's forecast long-term pro forma earnings per share of at least $0.75 per share- given that shares are trading at 17x this model with potential stock boosters like the Ryzen CPUs, Vega GPUs and server chip EPYC already incorporated into the current valuation. She is also skeptical that a highly-anticipated deal with Intel (INTC) will go ahead as she claims Intel will have rights in perpetuity to all of Nvidia's GPU patents created before January 2017.
TipRanks reveals that overall, analysts have a Hold consensus rating on AMD with an average 12-month price target of $12.64 representing a 5.6% upside from the current $11.55 share price. Over the last three months, the stock has received 5 buy, 8 hold and 2 sell ratings. One of these buy ratings comes from Jefferies analyst Mark Lipacis who is more positive on the stock's ability to capture high-end market share following the meeting.
Tesla Inc
In the first quarter, Lord initiated a new position in electrical carmaker Tesla Inc (NASDAQ:TSLA) with the addition of shares worth $8.54 million. Since the last filing date (March 31 2017) these shares have already climbed by 13.5% in value.
However, Tesla stock fell by 3% on May 15 following a very bearish report from top Morgan Stanley analyst Adam Jonas. He downgraded the stock to Hold with a price target of $306, which comes in 1.6% under the current share price of $310.
Why is Jonas so bearish? He is concerned that the price has now gone to high and is due for a pullback. On May 10 shares reached a high of $325, significantly above his price target. Following the company's Q1 earnings report, Jonas predicts that "Tesla [will] remain loss-making on a US GAAP basis until late 2019." He now foresees a cash burn for this year of $3.1 billion, up from his previous estimate of $2.3 billion. This will leave Tesla with under $1 billion in gross cash by the end of 2018.
Most worryingly for investors, Jonas is not convinced that Tesla will be able to make its targeted deliveries for its upcoming Model 3 vehicle which is due to launch in July this year. Jonas believes that Tesla will only deliver about 2,000 vehicles this year and 90,000 deliveries next year. These figures are "substantially below current market expectations." Tesla, itself, for example, plans to make 5,000 deliveries per week by 2018.  At the same time, Jonas warns that other elements of Tesla's business, such as solar and energy storage, won't make a material impact to the company any time soon.
We can see from TipRanks that Jonas has a strong track record on Tesla specifically with a 51% success rate and an average return per Tesla recommendation of 31.1%.
Jonas' Hold rating matches Tesla's Hold analyst consensus rating, based on ratings published by analysts over the last three months. TipRanks shows that there has been a fairly even split between buy, hold and sell ratings in this time.
NVIDIA Corporation
Lord also initiated a new position in AMD rival NVIDIA Corporation (NASDAQ:NVDA) worth $9.23 million. Criterion is already benefiting from this investment as since the last filing date the chipmaker has already gained an impressive 23%.
Indeed, the stock had a boost on May 15 following a sizeable price target increase by Goldman Sachs analyst Toshiya Hari, who has a 100% success rate and a 67% average return on Nvidia stock specifically. Following the company's annual analyst day meeting, Hari reiterated his NVDA buy rating with a very bullish $165 price target up from his previous target of $130. The stock is currently trading at $130.
Hari is now more confident on the stock's growth outlook, and is modelling a multiple of 31 times projected earnings for 2019 rather than 25. In particular, Hari says he is encouraged by the fact that Nvidia's data center machine learning can be used for inferencing as well as training. Nvidia is targeting datacenter revenue of $30 billion for HPC (high performance computing)/training/inferencing.
The analyst is now recommending that investors take advantage of the market's "short sightedness" on the stock as he believes the market is overly concerned about factors like a gaming slowdown or lack of gross margin leverage to appreciate that Nvidia is a real market leader. Hari is especially excited about Nvidia's upcoming Volta chip (which will be equipped with 640 Tensor Cores) as well as the stock's strong position in multiple secular growth markets.
Overall, the stock has a more cautiously optimistic Moderate Buy analyst consensus rating on TipRanks, with 11 hold, 6 buy and 3 sell ratings published on the stock in the last three months. Due to the sharp spike in prices, the $124 average analyst price target now stands at -5% downside from the current share price.