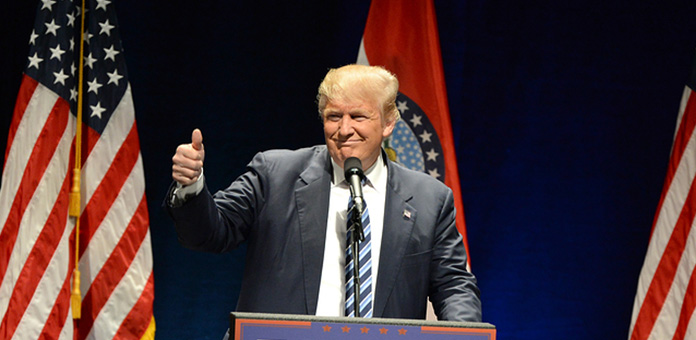 By Steve Hunt
Depending on your political leanings, President Donald Trump's rapid movement to appoint his Cabinet is either exciting or alarming. However, most Americans favor a strong economy for the country, and this is one of the stated goals of the newly designated Treasury Secretary, Steven Mnuchin, and Commerce Secretary, Wilbur Ross. Investors see short-term opportunities and long-term rewards in buying gold in the situation.
The Devil Is in the Details
Steven Mnuchin and Wilbur Ross plan to increase national economic growth by 4%, but a number of Democrats would likely object to the tax cuts necessary to accomplish this ambitious goal. Mnuchin, Goldman Sachs alumnus and prominent Hollywood financier, believes in the bigger pie theory. His asserts removing the heavy 35% corporate tax will spur growth and create jobs, generating more revenue for the Treasury, which recently reported record low yields.
Detractors predict an opposite outcome: they argue that implementing these early proposals could cost more than $6 trillion over the next decade. In response, Mnuchin indicated there are a number of ways to cut current deductions for the wealthy and restructure the tax code to benefit the middle class.
The Right Choice for the Cabinet?
Participants of the U.S. and global markets were anxiously awaiting these appointments, believing the final choice would provide insight into the global political and economic implications of a Trump presidency.
While there was support for the choices made, some were quick to point out the insider nature of both men and that they are billionaires. On the other hand, both men fit the experienced and successful entrepreneur model that attracted so many voters to Trump.
The Treasury functions are important in the battle with terrorism and dealings with countries like North Korea—not to mention ongoing issues with the Chinese. Analysts predict the new appointments will attempt to minimize regulations, optimize trade deals, and spur growth to meet the Treasury's needs.
What the Appointments Mean for Gold
While these are all important issues, there is a great deal of satisfaction with these appointments in the gold buyer and investor market segments. There was even more interest in the potential selection of John Allison, another Goldman executive who is considered anti-Fed and a supporter of the gold standard.
Temporary Relief with Trump
Ultimately, the election of any one candidate is unlikely to solve the world's increasingly dire economic picture. In fact, there is concern that Trump's victory could accelerate an international financial crisis.
While the election and this appointment is important, it does little to change those current and long-term factors that suggest a strong rebound in the price of gold.