Yesterday was just another period of back-and-forth movement for gold, silver, the USD Index and even the general stock market – but not for precious metals mining stocks. Gold stocks and silver stocks plunged very visibly – there are very important implications of this move and they are not bullish.
Let's take a closer look at the charts, starting with the GDX ETF (proxy for both gold and silver stocks).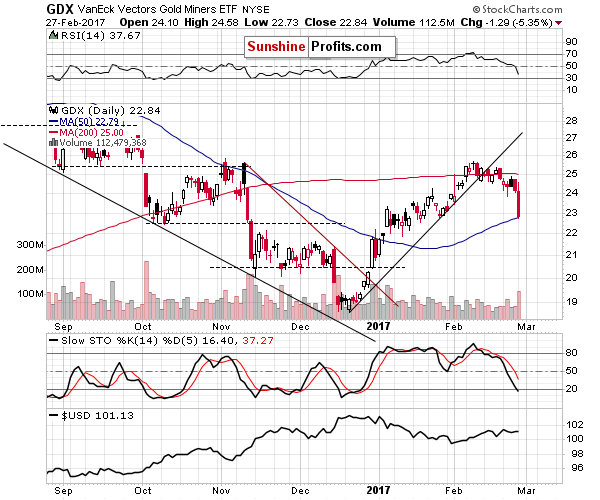 Precious metals mining stocks declined on huge volume and the fact that this happened without the metals' lead is profound. Miners were a leading indicator in the recent past as well as in the previous years – including the time before THE plunge of 2013.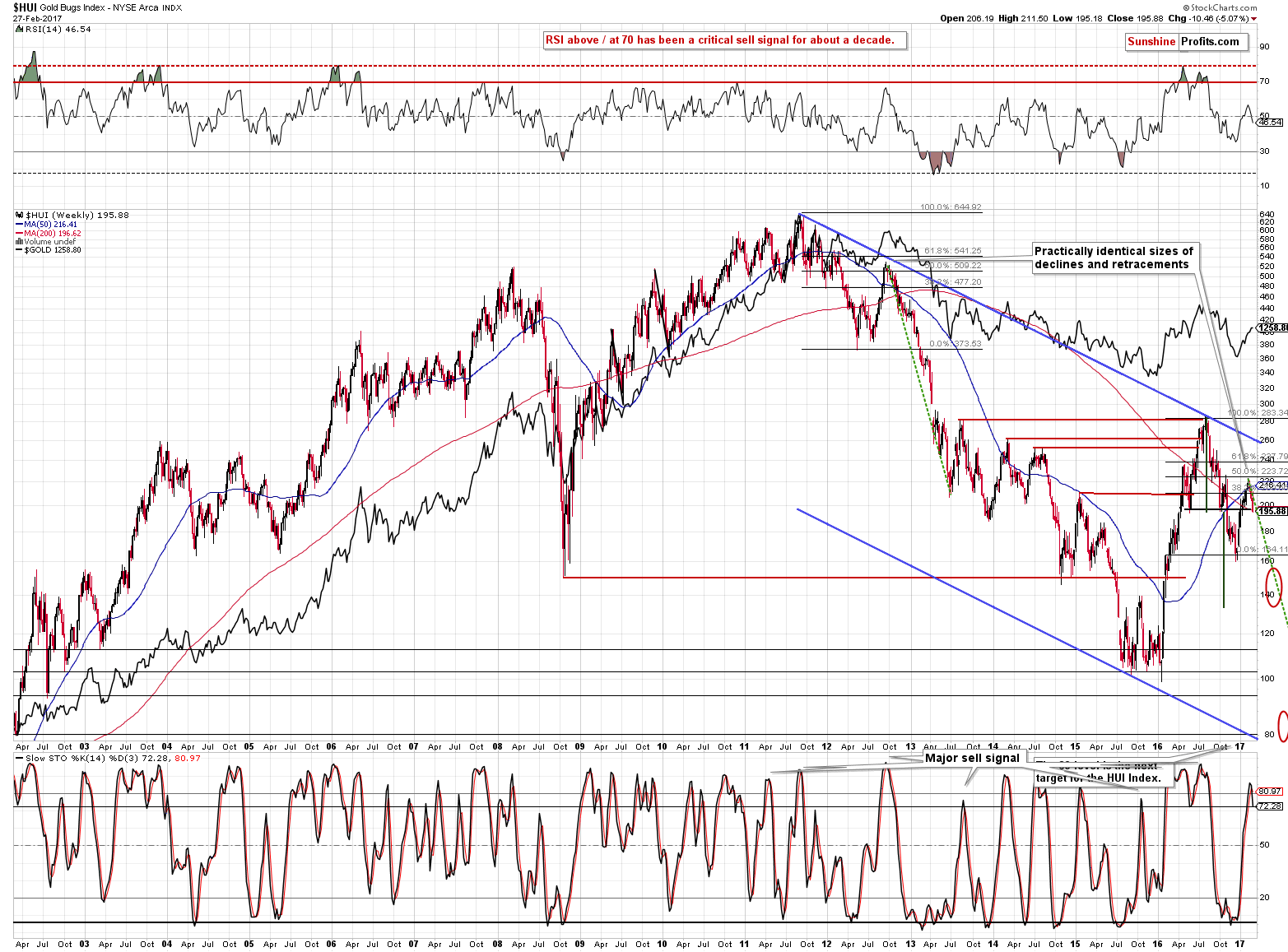 The HUI Index declined by 8 index points (almost 4%) [last week] despite having very strong reasons to move higher. Not only gold rallied, but we also saw higher prices of stocks in general (highest weekly close ever in case of S&P and DJIA) – miners should have rallied strongly and they weren't just responding weakly – they declined, which is rather extreme. We saw something similar in 2012 and 2013, before the huge plunge in gold.
The above chart features something less visible but still very important. The size of the decline that followed the 2011 top and the size of the subsequent rebound (in the second half of 2012) is practically identical to the decline that we saw in the second half of 2016 and the current rebound. Back in 2012 gold stocks formed a local top after retracing about 50% of the previous decline and it appears that exactly the same thing happened also this time.
But the question remains if the top in metals was just formed or not. The upswing in gold and volume in GLD makes it quite likely.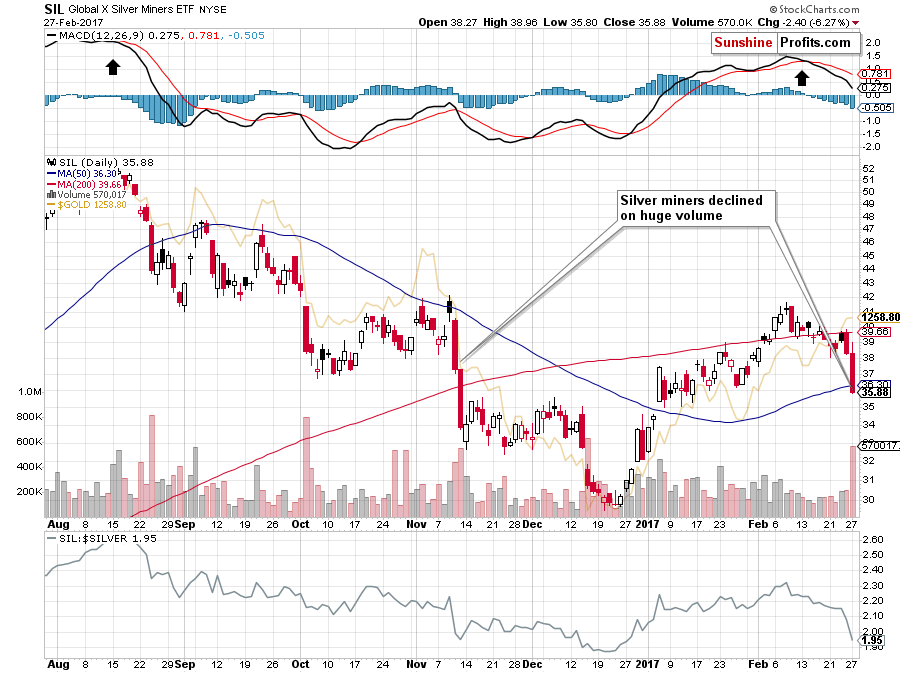 During yesterday's session alone silver stocks declined about as much as they did from the February top to Friday – the size of the decline just doubled. The volume was huge. Both factors (size and volume) serve as good confirmations of the bearish signals that we discussed earlier.
Summing up, the bearish outlook for the precious metals sector remains in place. While the daily price changes are not particularly meaningful (except the miners' underperformance – its implications are meaningful and bearish), the long- and medium-term signals that are very important (being highly effective in the past) continue to paint a very bearish picture for the precious metals sector for the upcoming weeks and months. It seems that the following weeks will be more than exciting and we encourage you to stay up-to-date with developments in gold and silver.