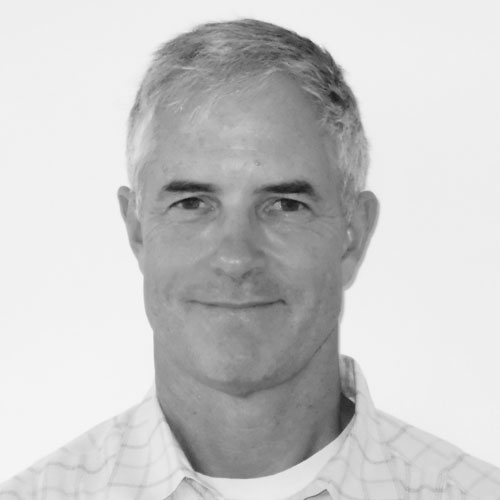 Christopher Lord, of the $2.45 billion Criterion Capital Management fund, made a number of significant stock moves in the fourth quarter. Notably, the hedge fund manager reduced stake in Advanced Micro Devices, Inc. (NASDAQ:AMD) while increasing positions in Facebook Inc (NASDAQ:FB) and Amazon.com, Inc. (NASDAQ:AMZN), according to 13F forms filed with the SEC and recently made public.
The tech-focused fund is tracked by many investors keen to replicate its very impressive return-rate. In the last year, TipRanks shows that the fund made a phenomenal average return of 38% with a very respectable 20% return on an annualized 3-year basis. Indeed, the fund's measured performance of 98.79% shows how it outperforms both the average hedge fund portfolio and even the S&P 500.
What is the fund's success strategy? Criterion says it uses a fundamental investment approach driven by primary research and proprietary modeling. A long-term market perspective means that Criterion focuses on high quality businesses selected through examining factors such as management quality, barriers to entry, customer switching costs and sustainability of margin structure. This has led the fund to develop substantial positions in companies like Salesforce, Facebook and network and enterprise security company Palo Alto.
So how did this approach influence the fund's investing decisions in Q4? We take a look at three of the fund's key Q4 moves:
Advanced Micro Devices, Inc.
Christopher Lord slashed the fund's holding in chipmaker AMD by a whopping 60% in Q4. The remaining holding of close to 618,000 shares have a reported value of $7 million. Since the last filing the shares have increased in value by 24%. But is a pullback on the horizon? It is possible. The average analyst price target on TipRanks is $10.92 which actually represents a -24.95% downside from the current share price of $14.55.
To the delight of the market, AMD announced the much-hyped launch of its Ryzen 7 desktop processor on Feb 22. Following four years of development, AMD is now fulfilling pre-orders from more than 180 global etailers and boutique OEMs. The Ryzen processor, developed using AMD's Zen CPU architecture, is being touted as a cheaper (and more powerful) alternative to Intel's processor offerings.
On the news five-star Deutsche Bank analyst Ross Seymore reiterated his hold rating on the stock. "AMD's Ryzen launch has long been anticipated (see stock movement in the last six months) and today's announcement did not disappoint as the company delivered competitive products both on price and performance," Seymore said. "That said, we believe true execution must follow." The analyst consensus rating on the stock on Tipranks is moderate buy on uncertainties about whether the price hold on to- or indeed continue to grow- from such high levels.
Facebook Inc
In Q4, Lord upped the fund's Facebook position substantially by 28.99% to 1.35 million shares worth $156 million. The social media giant is now the fund's fourth biggest holding making up 6% of the portfolio.
Shares in Facebook are already up 17.7% since the last filing date- in fact shares hit their second record high of $136.79 in less than a month on Feb 23. FB continues to improve on all its critical fronts (consolidating the teen social media user base, growing live video streaming, as well as integrating e-commerce).
As a result, it is not just Christopher Lord that is predicting a bright future for Facebook; hedge fund managers (such as Philippe Laffont who now has a $700 million FB position) as well as analysts and financial bloggers are all bullish on the stock.
Overall, the stock has a strong buy analyst consensus rating with a $160 price target that represents an 18.5% upside potential from the current share price of $135. Most recently, five-star Needham analyst Laura Martin retierated her buy rating on the stock while complimenting Facebook's broader approach to attracting users from markets which many not have high-speed cellular internet. She says this suggests a longer growth runway and upside revenue potential from all countries globally.
Amazon.com, Inc.
Lord also increased the fund's Amazon exposure by close to 7%. The fund now holds 185,300 AMZN shares with a reported value of $138.9 million. The shares have already made a gain of 12.7% since the last filing.
The e-commerce site is a favorite with analysts. Why? Amazon's cloud business, AWS, is an incredible success with strong demand and acceleration. In fact AWS is now leading the market "in new contracts due to its robust product portfolio. […] AWS has 150 critical products/features compared to Microsoft at 40 and Google at 15" says CLSA analyst James Lee. He points out that Amazon stands to benefit from the increasing cloud migration predicted to reach 20% of worload in 2017 as cost savings become increasingly apparent.
Amazon Prime, its subscription service, has also been very popular with customers. John Blackledge of Cowen recently estimated average global paid Prime subscribers at about 80 million in 2016, with approx 62% coming from the United States and UK.
The analyst consensus rating on the stock is a strong buy with 29 buy ratings, no sell ratings and only 1 hold rating published in the last 3 months while the average analyst price target reveals an 11.3% upside potential from the $845 current share price.